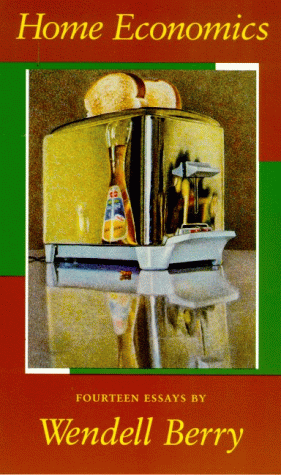 The Economist takes a field trip to visit The Farmer. He sees the fields and takes a few notes. The Farmer stands by with pride as the Economist scribbles feverishly upon his pad.
The Economist closes his notebook and wipes his glasses as The Farmer looks out declaring, "Beautiful isn't it? These fields mean food through the winter for the entire valley."
The Economist sighs knowingly and says, "Possibly but scarce resources mean we must better manage resources to optimize production."
At first The farmer seemed confused and a little dejected that The Economist would not, could not, behold what lay before his eyes but then a gnawing doubt came over The Farmer, "the man of letters must know something", and he asked The Economist to explain how things could be better.
The Economist did just that.
The Farmer excited by the prospects of such amazing abundance practiced exactly what The Economist had preached. This went on for several years, despite decreasing results, as The Farmer thought that The Economist must have the wisdom that would bear fruit but only after years of implementation.
Finally one winter, by now The Economist hadn't been seen for years, The Farmer decided that he would go back to The Old Ways as the people in the valley had suffered since the advent of The Economists' wisdom.
The Farmer found that once again the abundance he produced was quite enough to feed the people of the valley and that this was enough.
After a few years of this The Farmer received an unexpected visit from The Economist. Upon arrival The Economist immediately took out his notebook and began scribbling. The Farmer looked over and said, "I took your advice and the people of the valley barely made it through the winter whereas before we lived in abundance. Now I've gone back to The Old Ways and once again the people are fed."
The Economist spoke, "Yes, I can see that. That explanation may be all well and good in reality, but it will never work in theory."